Professional Mosquito Control Solutions
There's nothing like a bunch of mosquito bites to ruin a perfectly good day outside. The itching, the scratching, it's all a huge annoyance – and that's from just one measly mosquito. Now imagine an entire infestation on your property; it's a real nightmare.
Aside from the nuisance, mosquitoes pose a real threat to your health and well-being. As vector-pests, they can spread all kinds of mosquito-borne viral diseases, like dengue, chikungunya, yellow fever, malaria, West Nile, and Zika virus, among others.
The other thing to keep in mind is that mosquito populations are difficult to control. They rapidly lay their eggs in remote breeding sites, and they've even become resistant to certain chemical insecticides. The bottom line is that mosquitoes are dangerous, and they're hard to manage without help from pest professionals.
Quality Services To Eliminate Mosquito Activity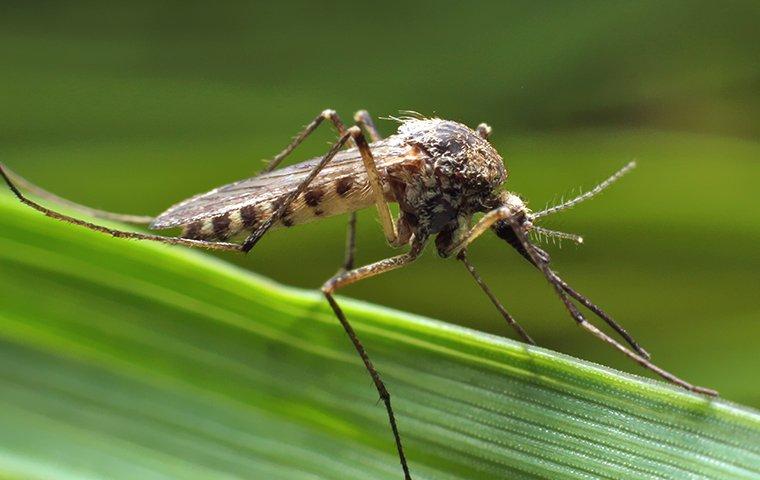 Here at Star City Pest Control, we provide comprehensive mosquito control and prevention services for local property owners. Our approach is all-encompassing, taking into consideration each stage of the mosquito's life cycle so we can stop the problem at its earliest stages.
Our mosquito control process hits all stages of growth to effectively reduce the mosquito populations around your property.
The treatments are administered in three steps, as follows:
First, we treat all adult mosquitoes throughout your property, targeting active harborage areas and breeding sites.
Second, we use a larvicide to effectively kill mosquito larvae and prevent them from becoming adult mosquitoes.
Third, we use IGR (Insect Growth Regulators) inside all standing water on the property to prevent eggs from hatching.
After we finish treating your property, we come back to perform treatments every 30 or 45 days to keep you protected. We do this during mosquito season, which is typically March through October. Our mosquito treatments protect both commercial and residential properties from these parasitic vectors. In addition to our customized services, we also offer In2care Mosquito Traps.
Treating Home And Businesses With Trusted In2Care Mosquito Traps
In2care Mosquito Traps are known for their effectiveness and sustainability. They're multi-impact tools that target larvae as well as adult mosquitoes. The In2Care traps consist of durable plastic, and the way they work is they use water with a luring odor to attract mosquitoes.
When mosquitoes make contact with the trap, they become contaminated with a larvicide and a fungus. They then carry this larvicide back to their breeding sites, and it kills off mosquito larvae and other exposed mosquitoes. From there, the adult mosquito that unknowingly delivered the larvicide dies within a few days before getting a chance to transmit any diseases.
Here are some more things to know about In2Care traps:
Can be used in connection to insecticide barrier treatments
Stops virus development and reduces breeding sources
Placed in all breeding sites and hot spots like shaded, vegetated areas near habitation
Auto-dissemination targets both larvae and adult mosquitoes
Environmentally friendly, sustainable method of vector control
Uses EPA-approved fungus to kill mosquitoes and their eggs
After placing the traps, we come back for follow-up services to ensure you are protected in the future. We maintain the traps during our regular return visits by refilling and reactivating them once a month. Our goal is to manage all mosquito activity around your property, effectively eliminating the issues from the inside out.
If you want to control mosquito populations around your home or business, get in touch with the team at Star City Pest Control today. We offer a free re-service guarantee for recurring services, and we also provide one-time services as needed. Contact us today to learn more.
Request Your Free Inspection Today
Complete the form below to schedule your no obligation inspection.
*wildlife inspections start at $99.