Professional Christmas Light Services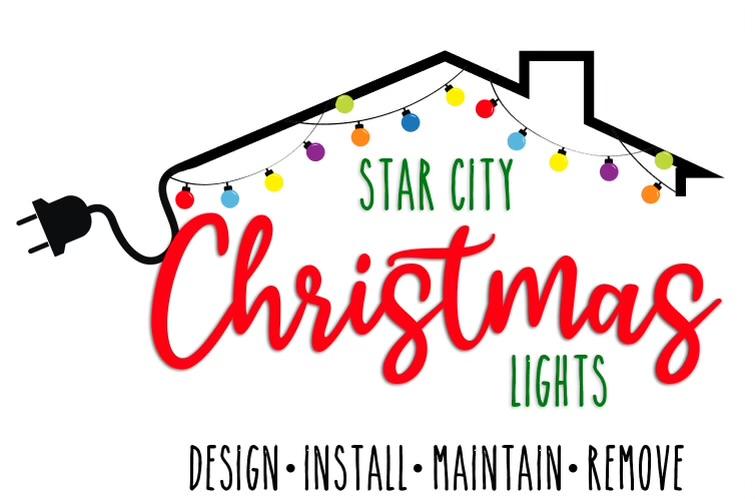 Christmas is the most wonderful time of the year. Things are merry, you're feeling jolly, and all is well – if only it were that easy. It's hard to relax when you consider all the hard work that goes into cultivating the Christmas spirit. Decorating and cooking and putting up the tree; there's so much to do.
When it comes to putting up your Christmas lights, there's a lot that goes into it. Not only does it take a lot of time and coordination, but it can be dangerous, especially when you don't have the right equipment. Honestly, the safest way to go is to get help from professionals.
We offer complete Christmas lighting services for both residential and commercial properties. We'll hang, remove, and store them – a one-stop Christmas light service! We'll shoulder the hassle of dealing with the lights, so you don't do.
Our process starts with our initial visit, where one of our service reps performs a free inspection and gets a feel of your property and the job you want. From there, we provide you with an estimate based upon the extent of the job and the size of the property.
Christmas Light Installation, Maintenance, And Removal
Putting up the Christmas lights is only half the battle. What about removing them? Not only do you have to maintain the lights while they're still up, but you have to figure out how to get them down safely and efficiently. It's a lot to take on, which is why we also provide maintenance and removal services to meet your needs in addition to our customized Christmas light installation.
Our complete lighting services include:
Installation
Our fully licensed and insured installers have the tools and experience to do the job. They use systems and methods to install your lights quickly, efficiently, and without any hassles.
We take pride in providing our customers with quality professional installation to ensure we install your lights with the utmost care.
Every Christmas light installer on our team has the training to properly install your Christmas lights with your home in mind.
Maintenance
We make sure your holiday lights stay looking perfect throughout the season. Our goal is to take the hassle out of your holiday lighting and give you more time with your family!
Our team will come out and fix problems caused by wind and harsh weather conditions. We repair and replace bulbs, reinforce installation, and get things back on track.
Removal
Once the holidays are over, our crew comes back to remove the lighting from your property completely.
We use the same attention to detail and care as we do in each of our installations, and we believe the job isn't complete until the very same lights we installed are boxed up and put away for next year.
Light removals begin January 2nd and go through the end of January (weather permitting).
Once we remove the lights, we also help you store your lights properly to keep them in good shape for next year.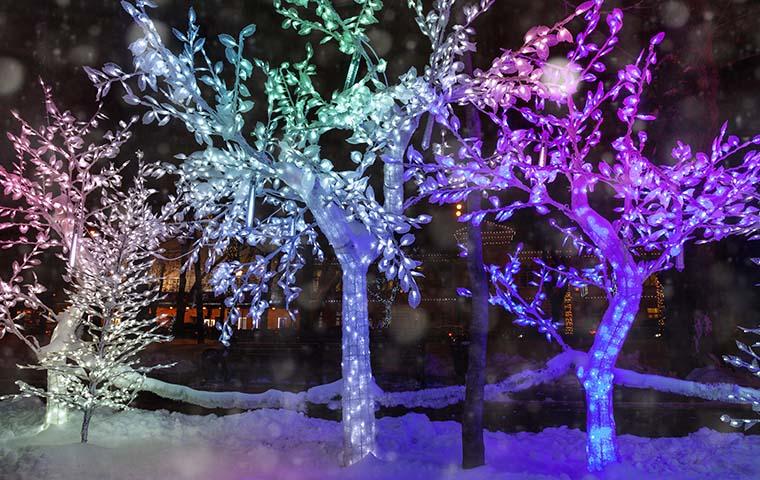 Complete Lighting Services For Homes And Businesses
Star City Pest Control is eager to help spread the cheer, bringing you complete lighting services that take the headache out of the entire process. The typical season for Christmas lighting runs from October through February, but we will schedule our services to fit your needs. Whatever kind of joy you plan on spreading this holiday season, do it bright with Star City Christmas lights. We'll work with you to come up with the right approach and customize our services to meet your needs. Call us today to learn more.
Request Your Free Inspection Today
Complete the form below to schedule your no obligation inspection.
*wildlife inspections start at $99.