Why Can't I Get These Mice Out Of My Roanoke Home?
11/15/2021
The house mouse is one of the most commonly encountered pests throughout the world. These rodents make their way inside in search of food, water, and shelter. While house mice are a year-round problem, they become an even bigger issue when winter comes and the weather turns cold.
These nuisance rodents are also one of the most easily recognizable pests you will find in your home. House mice are usually gray with cream-colored bellies, although some house mice can be light brown in color, depending on their habitat. They have pointed noses, large hairy ears, and their tails and bodies are both usually between 2 ½ and 4 inches long.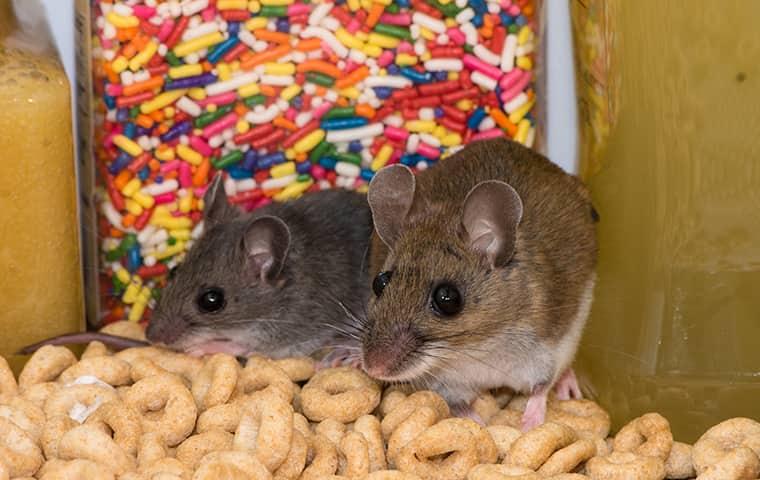 The Dangers Of Mice
Compared to other pests like snakes, spiders, or roaches, mice might not seem so bad. They aren't nearly as scary-looking, and if you look at them right, their fuzzy ears, whiskers, and little noses can actually look kind of cute.
Don't let their looks fool you; mice can be a major issue in your home. They can spread a variety of diseases through their urine and feces. Even if you don't touch it, their waste can dry and turn to dust, spreading through your home and putting you and your family at risk. Some of the diseases mice carry include:
Hantavirus
Salmonellosis
Leptospirosis
Rat-bite fever
Aside from the diseases mice carry, they can also contaminate food and trigger allergic reactions and asthma in people who are sensitive. They can also introduce other dangerous pests like fleas, ticks, and lice to your home.
House Mouse Prevention
With the health concerns that mice can cause, you want to make sure they aren't hanging around your home. The best way to keep this from occurring is to prevent them from getting into your home in the first place. Here are some tips to keep mice away:
Seal any holes larger than a dime or wider than a pencil.
Keep your basement, attic, and other less frequently used rooms free of clutter.
Store food in sealed containers.
Clear crumbs and wipe up spills quickly.
Store firewood 20 feet from your home.
Keep trees and shrubs trimmed and cut back from your walls and foundation.
Inspect boxes, groceries, and decorations for signs of mice before bringing them inside.
Mice are clever creatures. You may need professional help to make sure your home is mouse-proof, and there is no way for them to get in.
What You Should Do If You Have A Mouse Problem
If you are dealing with a mouse infestation, it may be tempting to try to handle it by catching mice on your own. You can run to the hardware store, buy a bunch of baits and traps, and put them out in your home. You may catch a few mice, but you won't solve the major issue. The problem with this approach is that it rarely gets to the heart of the problem. For every mouse you catch, there are many more hiding where you can't see them. With as fast as these rodents breed, catching mice one or two at a time does nothing to solve the problem.
Instead of wasting your time, energy, and money on DIY mouse control solutions, call us at the first sign of a rodent infestation. At Star City Pest Control & Wildlife Services, our team members know exactly where to look to get to the root of an infestation and exactly how to eliminate the problem quickly. We can also work with you to develop a plan to keep mice away in the future, so you and your family don't have to worry about these pests and the issues they can cause.