The Trick To Keeping Wasps Out Of Your Roanoke Yard
7/17/2020
With the warmer months in full swing, a number of pests make themselves known to property owners. Of the many pests possible, the one to watch out for is the wasp. In the Roanoke, VA area there are a few breeds of wasp that property owners need to be aware of in order to keep them out of their Roanoke yard.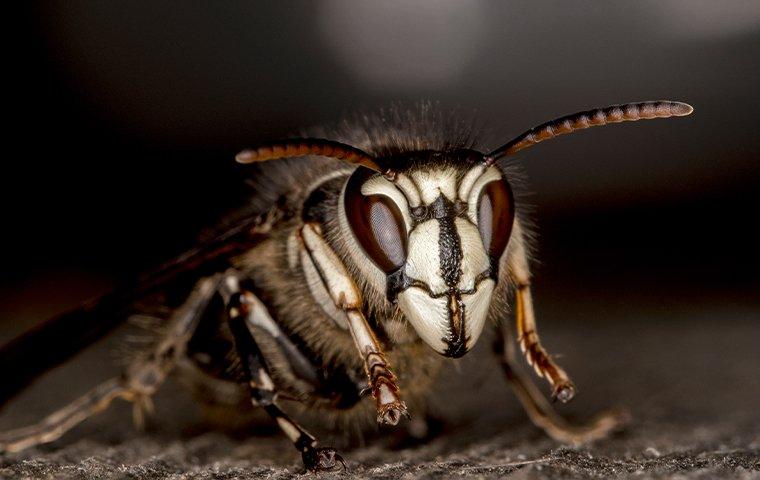 The most common wasps include:
Bald-Faced Hornet: Predominantly black, this wasp boasts a white pattern on its head and prefers to nest in high places such as trees and chimneys. This particular breed is known for its aggressiveness and will sting people repeatedly when provoked.

Yellowjackets: This stinging insect is attracted to people's food and drinks, which is why you'll see them around outside events especially in the late summer or early fall. They are vicious in the defense of their nest. This breed should be handled with extreme care.

Paper Wasps: The good news is this wasp preys on other pests, which is great for reducing the overall population. However, they're still prone to stinging people when provoked. This breed is also known for its tendency to come inside, which can make indoor living unpleasant if they've nested.

European Hornets: Mostly observed in late summer, this breed is less threatening than other breeds of wasps. However, they are very protective of their nest and will defend the colony. In addition, their sting is known to cause pain and swelling that lasts longer than a day. Besides the threat to your person, this hornet may also cause property damage since they strip the bark from trees and other vegetation.
Pros And Cons Of Wasps
Unlike most pests, wasps actually offer benefits to people, which can make elimination tricky. The trick to benefitting from wasps is to ensure they don't come inside the house or nest too closely. Some of the pros of having wasps around include the fact they prey on other insects, which helps control the overall pest population. They also play a role in maintaining the balance of the ecosystem thanks to their pollination habits.

However, like any pest, wasps will cause problems for the residents of Roanoke. Once they've nested near the house, they become a stinging threat due to their proximity to humans. Besides the obvious pain that comes with their sting, some people have experienced severe reactions such as anaphylactic shock for those who don't receive treatment quickly enough. Plus, some wasps attack with such ferocity, that people end up needing medical attention regardless of whether they're allergic or not. Finally, as mentioned previously, property damage is a possibility with some breeds of wasp.
Keep The Wasps Out Of The Yard
Wasps are attracted to certain things, which could inspire them to build nests on your property. That's why it's important to be aware of what attracts wasps so you can take the steps necessary to keep them away. Consider implementing the following tips:
Manage your trash: Wasps are attracted to the smell of your garbage. Leaving trash bags open or in trash cans without lids is a guaranteed way to encourage them to come around. Practice trash management to ensure the wasps aren't drawn to your property.

Guard the pet food: Some pet foods are known to attract wasps to the area. The best way to protect you and your pet is to establish feeding times and ensure the remaining pet food is stored in a sealed container when not in use.

Never neglect the standing water: Whether it's overwatering the plants or not inspecting your gutters carefully, standing water can happen at any time. Wasps love to be where water is heavily present. The easy solution is to ensure the standing water is dried up.

Ongoing professional help: For the greatest chances of keeping the wasps away, the best move to make is to secure ongoing professional assistance from pest control experts trained in wasp prevention and control.
Wasp Control With Star City Pest Control
The home is meant to be a safe place full of comfort and relaxation. This can't happen when a pest infestation occurs. Wasps are known to come inside the home and therefore create stress and discomfort for you and the others in the home. That's why our team is standing by to assist you with your pest problems. We possess the knowledge, training, and equipment needed to address your wasp infestation along with any other pest that tries to invade.

Are you in need of wasp prevention services? Then give us a call to speak with one of our agents about our professional pest control options or fill out our online form to schedule your free inspection.