Stink Bug 101: A Common Nuisance For Roanoke Homeowners
9/19/2023
Many people are scared of stink bugs because they have an odd appearance. While these bugs might look strange, they are considered harmless to people and pets. However, just because they are not dangerous doesn't mean they are a welcome addition to any home.
If you are seeing stink bugs inside your Roanoke home, Star City Home Services can help you figure out why. Our experienced stink bug exterminators have been dealing with these pesky bugs for years, and we can help you eliminate them from your home for good.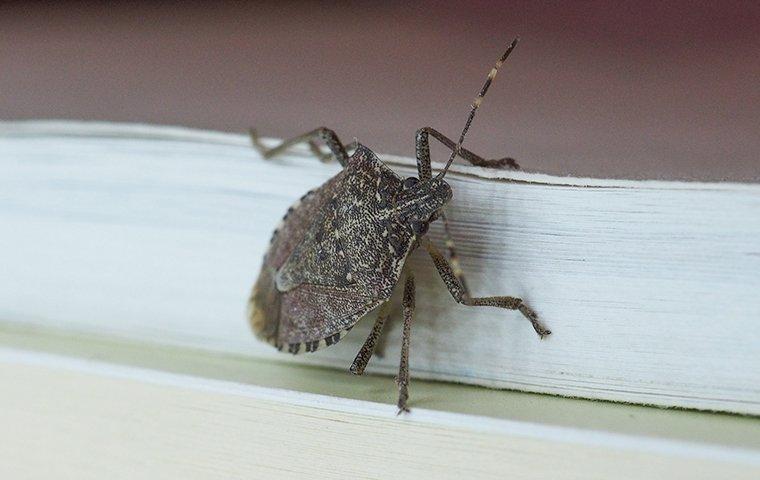 What Are Stink Bugs?
Stink bugs are small insects that typically measure around ¾ of an inch long. Their bodies have six sides and shaped like a shield. They can come in various colors but are usually a combination of dark, brown, light brown, and tan. They have six legs that help them move quickly. But they are also excellent flyers and have a pair of wings that lay flat against their backs when not in use.
Stink bugs are herbivores that like to eat a variety of fruits and vegetables, including tomatoes, apples, green beans, and nuts. They have small mouthpieces that allow them to piece the fruit and suck out the insides. This can cause fruit and vegetables to rot or become bruised. If you see stink bugs on your property, you will likely spot them gathering on a tree or the side of your home that points toward the sun. If you spot these bugs outside, contact a stink bug exterminator to stop them from entering your home.
Why Stink Bugs Are A Problem For Homes Across Roanoke
Stink bugs usually gather in large groups. When the weather gets too cold outside, these annoying bugs will try to come into your home. While they aren't able to bite or sting you, they can emit a strong odor that can linger through your home for hours. Stink bugs are known to emit this foul-smelling odor whenever they feel threatened. You will also smell this odor if you crush or step on them.
To keep your home smelling its best, you shouldn't try to kill a stink bug inside of your home. Instead, have a professional stink bug control specialist handle these bugs.
What Attracts Stink Bugs To Certain Homes?
Unlike other bugs, stink bugs will not invade your home looking for food. Instead, they only want to come inside your home to seek warmth and shelter. If they invade your home, they might eat any fresh produce you have left out, but they are usually just looking for a dark and warm place to hide throughout the winter. If you leave your door open or have small gaps around your doors and windows, the stink bugs will sense the warm air and try to come inside.
If you see stink bugs inside your home but aren't sure how they are getting in, a stink bug exterminator near you can help you find and eliminate any factors that might attract these bugs.
How To Prevent Stink Bugs In Roanoke
Some of the things that our home pest control company will do to keep these bugs out of our own homes include:
Replace outdoor light bulbs with sodium vapor or yellow bulbs.
Seal off any gaps and cracks around doors and windows.
Place a mesh screen on outdoor vents.
If you are struggling with stink bugs on your Roanoke property, call our Star City Home Services professionals today. We provide customized pest control in Roanoke and can keep these bugs away from your home this winter.