Roanoke Homeowner's Handy Guide To Odorous House Ants
4/15/2021
Have you ever had a smell stuck in your nostrils, seemingly unable to get a breath without at least a trace of that same odor? There are extreme cases like skunk spray, but even minor ones like traces of mold. Stubborn smells like this don't even have to be particularly strong or foul to become annoying very quickly, because our brains fixate on new smells, especially when they crop up around our homes. With their dirty habits, it's common for invasive pests to cause foul odors, but some are specifically known for the unique scents that they give off.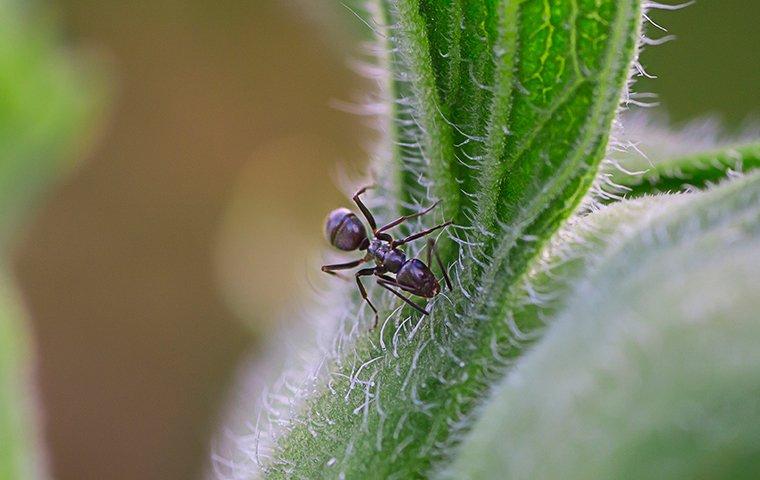 What Are Odorous Ants?
Most common ant varieties you see are harmless foragers that don't bite or spread disease. But all ants can contaminate food sources, and one kind of ant, in particular, has a nasty side effect: odorous house ants. These dark brown or black ants are tiny and look a lot like any other species of ant. Just like pavement ants or sugar ants, they are attracted by food traces that they can detect from far away thanks to the chemical receptors in their antennae. But odorous house ants get their name from the distinct smell that they give off when they are crushed. Often described as a coconut-like musk, this smell is not pleasant. It's a defense mechanism that they've developed to ward off big animals that might disturb their colonies and crush them underfoot. It's kind of neat that nature targets a mammal's acute sense of smell in this way, but when odorous ants invade your home the adaptation becomes decidedly more disgusting.
Are They Dangerous?
While they are undoubtedly unwelcome, odorous house ants aren't considered dangerous. Some ants, like stinging fire ants or diseases-ridden pharaoh ants, pose health risks to people and our pets. Others, like carpenter ants, do irreversible harm to our buildings and risk structural collapse. Odorous ants don't dole out this kind of destruction. They do, however, invade homes far more frequently thanks to the food, water, and shelter that our properties provide. Odorous ants, like most colonies, typically start outdoors. They are attracted to the sugary honeydew that's secreted by aphids, which are exclusively garden pests. But as ant populations grow, they will search for other food sources, including inside of homes and businesses. As they forage, ants contaminate food sources and the places where we eat our meals, since they've often just arrived from some dirty or germ-heavy surface. That's why no ant population is safe to have around and only frequent and persistent pest control measures will keep them out for good.
Ant Prevention Tips & Tricks
The best way you can help your case when it comes to managing pest populations is to keep up on the following prevention measures around your home:
Food storage: Ants are attracted to sugary smells and traces of moisture, which can accumulate thanks to messes in the hard-to-reach corners of our home. Not only do you need to regularly inspect your stored food, but you should also deep clean regularly, especially under heavy appliances.
Trash storage: Don't forget that your garbage can provides pests with all they could ever need. Make sure bins are inaccessible, both inside and outdoors.
Crack sealing: Ants are teeny tiny, which means they can fit through spaces most pests can't. Regularly check your exterior walls for cracks or holes and repair them as needed.
Turn To Experts For Help
Even homeowners that take all of these steps can still wind up with ant infestations -- that's how good these pests are at getting inside. Even if you haven't noticed the signs around your home, ant populations can form outside, where you can't easily spot them or smell them. That's why the best step for ant prevention is to call the professionals at Star City Pest Control & Wildlife. Our trained staff can provide you with even more helpful tips for preventing pests on your property. Let us get started on an inspection of your home today, so we can tailor control solutions to your property and budget.
Don't let smelly house ants put a damper on your day, turn to Star City Pest Control & Wildlife today.