Mosquitoes In Roanoke: An All-Inclusive Prevention And Control Guide
7/15/2023
Nothing zaps the fun and enjoyment out of doing outdoor activities quite like a scourge of mosquitoes nearby. These pesky nuisances with wings come ready to aggravate you and indulge in your nutrient-rich blood. And because they have the potential to carry some pretty dreadful diseases, these insects pose a considerable risk to public health and safety.
That's why it's essential to involve the team from Star City Pest and Wildlife for the most effective pest control in Roanoke to eradicate a mosquito infestation on your property fast. Read further to learn more about these biting insects and how pest specialists can help to make your summertime outdoor plans pleasant again.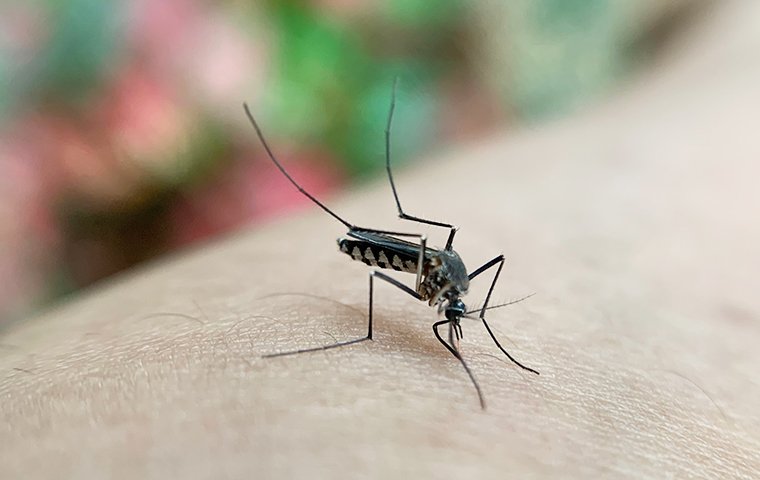 The Role Mosquitoes Play In Our Ecosystem
Despite their well-known reputation as pests, mosquitoes play a vital role in the smooth running of our ecosystem. They contribute to the balance of the natural food chain by serving as an abundant food source for various species, including birds, bats, and fish. Additionally, mosquitoes participate in the pollination process by feeding on nectar from various flowers. However, it's important to strike a balance between the ecological role of mosquitoes and the need to control their population to ensure public health and mitigate their adverse effects.
To keep mosquitoes away from your property, get in touch with your local pest control company to set up a comprehensive inspection.
Mosquitoes Are Considered A Public Health Risk
While mosquitoes have their ecological significance, they're also known for their ability to transmit diseases, making them a major public health concern. By now, many people have heard of diseases such as Zika virus, West Nile virus, malaria, dengue fever, along with several forms of encephalitis. These illnesses can result in severe consequences for those who contract them. The symptoms can range from mild to life-threatening. This is why avoiding mosquito bites at all costs is so important. The impact of mosquito-borne diseases is particularly felt in regions with warm climates and ample mosquito breeding habitats. Recognizing the public health risks associated with mosquitoes underscores the need for effective prevention measures.
Don't wait until the problem gets out of hand. If you're experiencing an increase in mosquito activity on your property, contact a qualified pest management company for further assistance.
Five No-Nonsense Mosquito Prevention Tips
Reducing mosquito populations on your property is the key to preventing those dreaded and uncomfortable mosquito bites, as well as protecting yourself and others from possible infections. Check out these five simple tips to avoid becoming a mosquito's next meal:
Apply mosquito repellents: Use insect repellents approved by the EPA on any exposed skin and clothing anytime you're outdoors, especially during dawn and dusk.
Remove standing water: Since mosquitoes require stagnant or slow-moving water to lay eggs, regularly inspect your property for any containers, such as buckets, bird baths, tires, or cups, that may collect water. Drain or empty them.
Keep your property well-maintained: Cut lawns low and trim shrubs and other overgrown vegetation to eliminate mosquito harborages.
Dress appropriately: Wear clothing that adequately covers your arms, legs, and feet to minimize your chances of getting bitten.
Use nets and install screens: Prevent mosquitoes from invading the inside of structures by keeping doors and windows properly screened and put up nets around outdoor sitting areas.
Additionally, correct any poor drainage issues and clean gutters regularly to prevent water from backing up. Consult with pest experts for additional ways to get rid of mosquitoes.
Professional Mosquito Control Offers Top Quality Protection
While implementing preventative measures is essential, enlisting professional mosquito control services can provide top-quality protection for your property. At Star City Pest and Wildlife, we're in the business of delivering innovative solutions to maintain the health and safety of our Roanoke residents. With a highly skilled and experienced team, you're in good hands when you choose to partner with us. Get started with us today by requesting your courtesy pest inspection!