How To Get Rid Of Ants In Your Roanoke Home For Good!
5/15/2023
Ants are tiny critters that create monster-size headaches for homeowners when they intrude into your indoor or outdoor living spaces. In the blink of an eye, these tiny insects can quickly take over your residence, making it seem like you're the real invader. A large ant infestation is not only a nuisance but can turn into a health hazard. From biting and stinging to contaminating food and spreading bacteria, problematic ants can put a damper on your spirits for as long as they stick around.
Luckily, Star City Pest Control provides the most advanced home pest control for ants to reestablish your comfort and peace of mind. We're proud of our ability to improve the lives of our residents by delivering exceptional pest control in Roanoke that resolves your pest problems. Read on to learn more about the issues these creatures cause and the best way to make them disappear for good.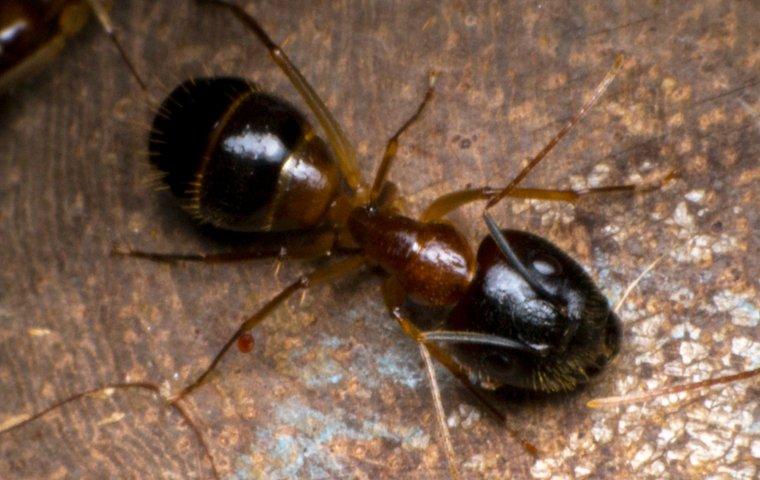 Common Types Of Ants That Plague Roanoke Homes
It's easy to see why Roanoke lives up to its "Magic City" moniker, known for its vibrant downtown atmosphere with restaurants and shops galore. But even with all the excitement the area offers, residents regrettably have to endure a more insidious entity that threatens to invade their homes any chance they get – ants!
Several species have set down roots in the city with no signs of going anywhere. Look over the list below of the most common types of ants that may make an appearance at your place:
Odorous house ants – dark brown or black ants that emit a distinctive rotten coconut odor when crushed.
Carpenter ants – Red, black, or brown ants that tend to be larger than most ants and are a big problem due to chewing through wood to make their nests.
If you've seen any of these tiny, unwanted Roanoke residents roaming around your home, get in contact with professional ant pest control near you like Star City Pest Control.
The Problems An Ant Infestation Can Create In Your Home
An ant infestation can create a lot of issues for homeowners if they decide to stick around for a while. If ants gain entry into your kitchen or pantry, they can quickly contaminate your utensils, eating surfaces, food prep areas, and even your food items. These pests can spread bacteria and other pathogens, posing a health risk to members of your household as well as your pets. Ants can bite if they feel threatened or provoked, which could cause pain and trigger allergic reactions in some individuals.
These highly invasive insects can infest your electronic gadgets, like laptops and smartphones, causing them to malfunction. Similarly, they can chew through electrical wiring, which can spark fires or cause outages. Ants are tough to eliminate, especially if you're relying on do-it-yourself (DIY) ant control methods, which can exacerbate the issue rather than resolve it. Therefore, connect with reputable ant pest control specialists like Star City Pest Control at the first inkling of an ant infestation in your home.
Why And How Ants Find Their Way Into Our Homes
Because your home offers the ideal conditions for ants to thrive, they'll find whatever means necessary to get inside. And with their small size, it doesn't take them much effort to find a crack, crevice, or tiny hole in your house to gain access. The main attractants for ants are food and water sources.
So, wipe up crumbs and drink spills immediately, address any water leakage issues, and seal up breaches in your home's foundation. For additional ant prevention tips or to request a service, contact Star City Pest Control anytime.
The Most Efficient Way To Get Rid Of An Ant Infestation
Star City Pest Control offers the most efficient way to eliminate ants in your home. Our team has over three decades of experience in the pest management business.
We work hard to improve the lives of our Roanoke residents by providing reliable and advanced home pest control solutions to keep your residence pest-free. Reach out to us today to request your courtesy inspection!