How Dangerous Are The Wasps In Roanoke?
7/15/2021
Wasps are little insects that are the bane of most of our summers and are uninvited guests of any outdoor soiree. Not only are they loud and annoying, but they are also the proud owner of a stinger that sends many of us heading for the hills. Wasps are traditionally a family of slim-waisted, winged insects that can (and will) sting. Within the wasp family are hornets and yellowjackets, two insects with stingers that you do not want to welcome on your Roanoke property.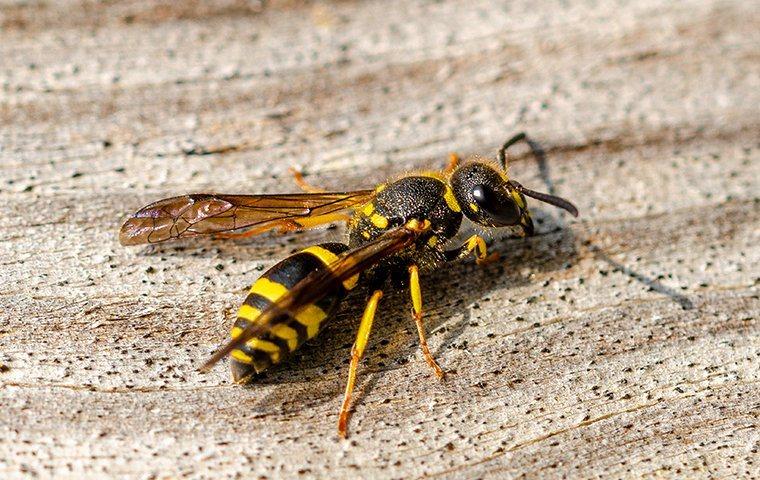 Are Wasps Good Or Bad?
Though wasps are beneficial to your at-home garden due to their aiding in pollination and the fact that they eat other nuisance insects, you want to keep wasps off of your property. Take hornets, for example: they are highly aggressive and will attack anything or anyone who they feel has invaded or threatened their space. And unlike other stinging insects like honeybees, they can sting over and over and over again, making them a real threat. Wasp stings can be very painful and pose the risk of allergic reactions in people as well as in animals. If you have been stung by a wasp, take the following actions:
Clean the stung area with soap and water immediately.

If you were stung on a limb, try elevating it to reduce any potential swelling.

Try an over-the-counter nonsteroidal anti-inflammatory or an antihistamine.

If the pain continues or worsens, or if you are known to be allergic to wasps, contact your doctor and seek professional care.
Ways To Keep Wasps Off Your Property
Wasps are known to be a help around the garden, but Roanoke homeowners do not want a nest to take shape due to all of the issues that they cause. In order to keep wasp populations low or non-existent on your property, here are a few tips to try out:
Plant natural repellents. Plants such as spearmint, thyme, citronella, eucalyptus and wormwood are all considered effective natural repellents. Similarly, peppermint oil and essential oil blends, like lemongrass, clove and geranium can also repel worker wasps.

Keep shrubs, trees, and hedges trim, as this is a likely spot for wasps to build their nests. Typically these nests are built three feet off of the ground, so be sure to check any greenery in this area regularly.

While outside, keep your food and drinks covered. Wasps — like most insects — have a sweet tooth. Wasps also love nothing more than a good rummage around your bins. Make sure you empty and wash bins regularly, and keep bins away from windows to avoid attracting wasps into your home.

Many wasps hate the smell of dryer sheets and will stay far away from them. Spread a few sheets around your back patio or wherever you're having a get-together.

Since most wasps are very territorial, take a brown paper bag, fill it with air, and twist off the top to make it resemble a wasp nest. Hang the inflated bag in the area that you'll be spending time, and it may deter wasps from coming around if they think it's someone else's turf.
At the first sign of finding a wasp or a nest on your property, do not try to remove it yourself, even if you believe it to be inactive. Contact us at Star City Pest Control & Wildlife for its safe removal or for more prevention assistance.