Here's Why Professional Bed Bug Control Is More Cost-Effective For Your Roanoke Property
9/15/2020
Having a bed bug infestation is stressful. These pests feed on your blood, usually while you are asleep; they hide in your furniture, and they are extremely hard to fully get rid of. As such, trying to eliminate bed bug infestations on your own only adds to the already existing stress. That's because eliminating a bed bug infestation on your own is time-consuming, expensive (despite the belief that DIY is cheaper than using professionals), and, unless equipped with the proper knowledge, most likely ineffective. That's why it is important for you to know the pitfalls of common DIY bed bug remedies, and what you should do if you are dealing with a bed bug infestation inside of your Roanoke home.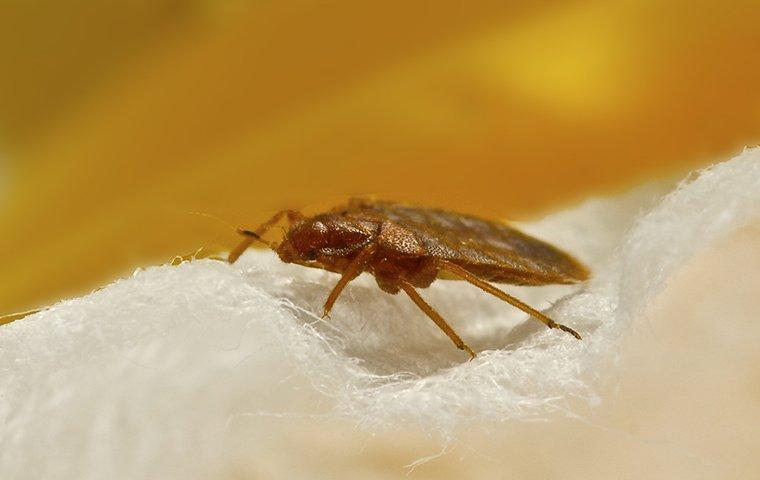 Identifying Bed Bugs
Bed bugs are small oval-shaped insects that grow to be about ¼ of an inch long. They have six legs, antennae, and their bodies change color depending on if they have recently fed on blood meal or not. Before feeding, bed bugs have flat brown bodies. However, after feeding, their bodies will swell up and turn to a deep reddish-brown color.

Bed bugs derive their name from the fact that they often will make their homes inside of mattresses and box springs. There are several reasons for this, namely that bed bugs are nocturnal and prefer to feed on the blood of humans. As such, mattresses provide easy access to sleeping humans upon whom the bed bugs can feed.

Despite often beginning their infestations in mattresses and box springs, bed bugs will usually spread throughout homes which can make effectively eliminating their infestations very challenging.
Pitfalls of DIY Bed Bug Removal Techniques
Usually, people choose to utilize DIY techniques, rather than hiring professionals, because they believe they will be less expensive. However, bed bugs are not your everyday pest. They spread to all sorts of areas inside of homes, that, without the proper training, you would never think to look. Additionally, many products only eliminate bed bugs in the near vicinity which means the entire infestation isn't treated. As such, most DIY products and solutions are not that effective when it comes to effectively eliminating infestations. This means more time and money spent on trying to get rid of these tenacious pests. Some common DIY solutions include:
Pesticides
Pesticides such as bed bug sprays are relatively cheap DIY products intended to kill any bed bugs that come into contact with the spray. However, these are the only bed bugs the pesticides will kill which makes them ineffective when it comes to removing entire infestations.
Traps
Often used in conjunction with sprays, bed bug traps capture any bed bugs that come into contact with them. Like sprays, traps don't address the overall problem which renders them ineffective. Additionally, while not overly pricey by themselves, these products start to add up when you need to buy more and more of them.
Residual Powders
As a follow up to pesticides and traps, residual powders can eliminate some of the bed bugs the other strategies have missed. However, utilizing residual powder effectively requires a lot of knowledge about all the areas bed bugs are wont to hide. It can be tedious, time-consuming, and ineffective if you don't know a lot about bed bugs.
Heat
As many people are not crazy about filling their homes with gas, they will instead rely on heat. Industrial heaters can raise the temperature of a room to 120 degrees F, above which bed bugs cannot survive. However, these heaters can cost upwards of a thousand dollars which isn't all that inexpensive.
Star City Pest Control's Bed Bug Control Program
Instead of wasting your time and money on the mostly-ineffective DIY bed bug solutions, call the trained pest professionals here at Star City Pest Control. Our bed bug control program consists of a free bed bug inspection, a complete treatment of all affected rooms and areas, and a follow-up treatment 14 days later to ensure the entire bed bug infestation is effectively eliminated. Don't add to your stress by trying to remove bed bugs on your own. Instead, call us at Star City Pest Control.