Guide To Preparing Your Roanoke Home For A Rodent-Free Winter
11/1/2019
Snow has not yet fallen here in Roanoke, but knowing Virginia, it won't be long before it does. If we are lucky, we might even have a white Christmas this year. Whether you're a fan of winter or outright despise it, there is one big change the cold weather brings that you are going to want to know about. The colder it gets, the more rodents are going to want to be inside your warm, cozy home.
If you don't prepare, you could be sharing your living space with some unwanted furry guests this Christmas. For this reason, we have put together a comprehensive guide to help you rodent-proof your home before these furry invaders can squeeze inside.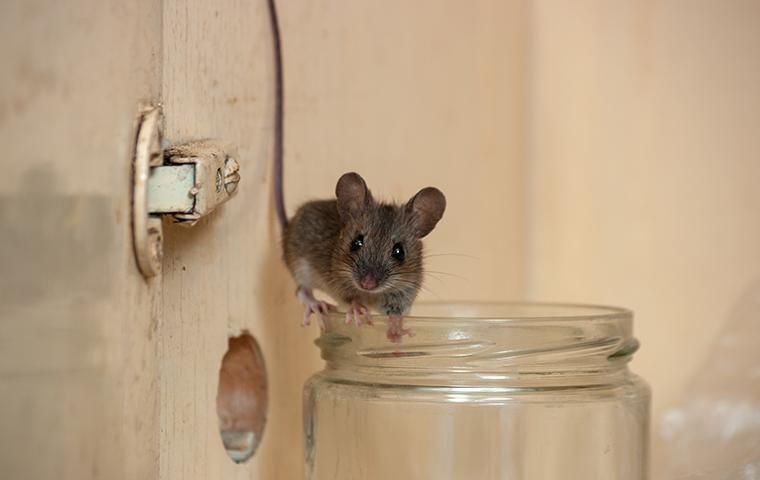 Problems Rodents Cause
When rodents invade homes to stay warm, they don't often keep to themselves. Unlike other pests that only need your home for warmth through the winter months, rodents are happy to make you share all of your home's other amenities too. Amenities like fully stocked food panties to fill their bellies or materials like fabric, insulation, and paper to build their nests. As you can guess, this can cause a fair amount of trouble.

Rodents have incredibly sharp teeth. With these teeth, they can chew through a number of things in homes such as walls, ceilings, utility pipes, appliances, and electrical wiring. This kind of behavior can lead to water damage, broken appliances, damaged property, and worst—an electrical fire.

Also, rodents are filthy creatures that are known to carry and transmit a wide range of diseases. A few diseases that you might have heard of include salmonellosis, hantavirus, and the plague.

If rodents aren't spreading diseases, they are carrying other pests into the home that can, such as fleas, ticks, and mites. These smaller pests can hop off and infest carpets, furniture, and pets. Some of the most common diseases these smaller pests spread include Lyme disease, typhus, and cat scratch fever.
Rodent Prevention Tips
When it comes to rodents, early prevention is crucial. Before the weather cools down too much, take some time and prepare your home for a potential rodent invasion. Here is how we recommend you do this:
Remove clutter and debris from your yard.
Store your firewood at least 30 feet from the exterior of your home.
Trim back tree branches and other greenery from the exterior of your home.
Make sure both your interior and exterior trashcans have tight-fitting lids.
Pick up and clean out pet food and water bowls before going to bed.
Seal up holes in your exterior foundation using a caulking gun.
Seal up gaps around utility pipes and along the edges of window and door frames.
Use a metal screen to cover up vents that exit your house.
Limit the number of rooms where you eat and prepare food.
Clean under appliances.
Use airtight containers to store leftover food.
Repackage food like cereal into plastic, metal, or glass containers.
The more you can do to make your home less attractive and accessible to rodents, the better.
How To Get Rid Of Rodents If They Get Inside
You now know how to defend your home against rodents. The question is, what do you do if they get past your defenses? The answer is you get the Roanoke pest control pros here at Star City Pest Control involved. We have the tools, equipment, and experience needed to quickly and safely get rodents out of homes and would be happy to share our expertise with you.

Don't let rodents ruin your winter. Schedule a free pest inspection with Star City Pest Control today and get the help you need.