Birdbaths In Roanoke Could Be A Breeding Ground For Mosquitoes
5/15/2022
Birdbaths around your Roanoke property may look nice, but they can be a significant source of mosquito problems due to the standing water. To kill mosquitoes in standing water and to keep mosquitoes out of your yard for good, you should be looking to Roanoke pest control for expert help.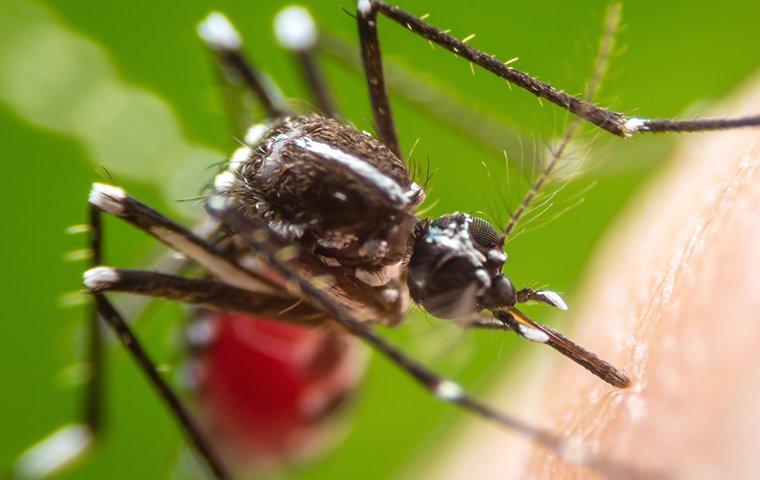 Do Birdbaths Attract Mosquitoes?
An essential part of the mosquito life cycle is when the adults look for standing water to lay their eggs in; this is the only place that mosquitoes will lay their eggs. Birdbaths are major attractors to mosquitoes because they contain several inches of water that is unmoving and generally undisturbed, even when birds do use the bath.
Once mosquitoes start laying eggs in your birdbath, the area can turn into a full-blown breeding ground and produce adult mosquitoes at an alarming rate. These mosquitoes will then take over your yard, causing issues with itchy bites and potentially spreading disease. To get rid of mosquitoes, you will need to take steps to treat your birdbaths.
Three Things You Can Do To Keep Mosquitoes Out Of Birdbaths
If you want to make sure that mosquitoes stay away from any birdbath in your yard, you can implement the following mosquito prevention steps:
Treating the water in your birdbath is an essential step into killing any mosquitoes or mosquito eggs that may be in the water. You can purchase safe products for use around birds in most garden or hardware stores.
Change the water in your birdbath frequently to disrupt the mosquito life cycle. Eggs take approximately seven to ten days to mature once laid, so aim to change the water every five days.
Place an aerator or agitator in your birdbath to keep the water moving. This will make the area much less desirable for mosquitoes looking for a breeding ground.
What Is The Best Way To Kill Mosquitoes In My Yard
The best thing to do to get rid of mosquitoes is to utilize prevention tactics. This, when combined with professional mosquito control and removal, can help ensure that mosquito populations die off and don't reinfest your property.
Remove all areas of standing water in your yard, ensure that gutters are clear, and treat any drainage issue on your property.
Keep your yard clear of debris that contributes to moist, shady areas such as fallen branches and leaf litter, in addition to cutting back long grass and overgrown foliage.
Deter mosquitoes from entering your yard by planting marigold, lavender, citronella, and rosemary; mosquitoes hate the smell of these plants.
Work with our experts at Star City Pest Control & Wildlife to implement ongoing mosquito treatment tactics and keep your property protected from this pest throughout the mosquito season.
Star City Pest Control & Wildlife: Effective Mosquito Control
If you're looking for ways to repel mosquitoes effectively, then look no further than Star City Pest Control & Wildlife. Our professionals at Star City Pest Control & Wildlife will be able to inspect your property for signs of mosquito breeding grounds and other problem areas before developing customized solutions to remove this pest from your property altogether.
Claim back your yard with the help of Star City Pest Control & Wildlife by contacting our experts today.