Improve The Air Quality And Energy Efficiency Of Your Home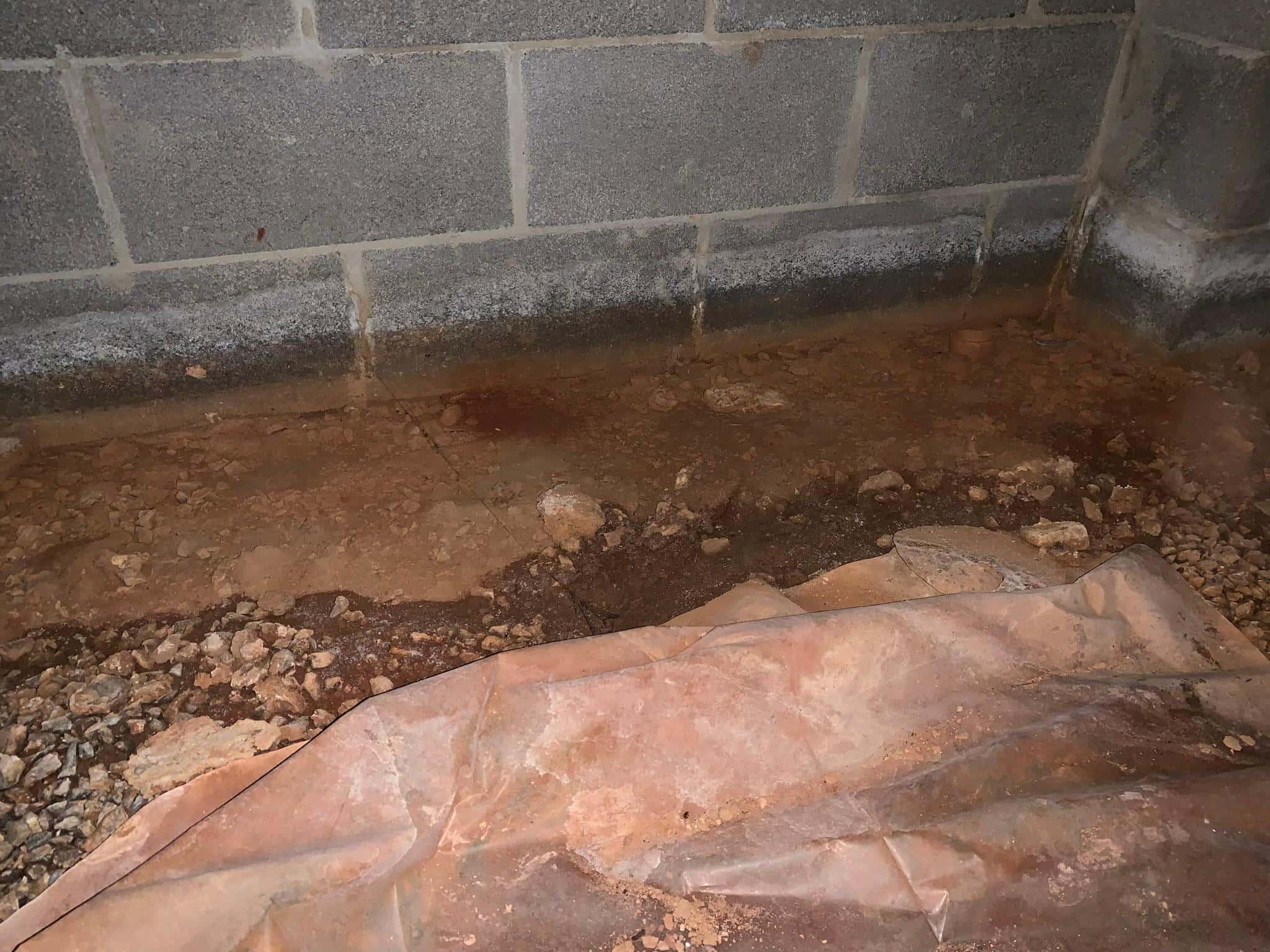 A proper crawlspace encapsulation system is one of the most efficient and effective ways to control the levels of moisture and humidity inside a crawlspace. Star City Crawl Space specializes in the installation of crawlspace encapsulation systems that are tested and proven. We use quality materials that far exceed the industry standard to ensure that each system works properly and stands the test of time. Each masonry pier, foundation wall, opening and penetration is properly wrapped and sealed. The entire space is covered and sealed using a 15-mil (or higher) vapor barrier. Our crawlspace encapsulation system will:
Remove Unwanted Moisture from Your Home
Prevent structural issues
Increase Energy Efficiency – can reduce energy bills up to 20%
Added Storage Space
Prolong Life of Heating & Cooling Equipment
Increase Value of Your Home
Promote Cleaner Air
ENCAPSULATION PROCESS
Our closed crawl space installation process includes:
Sealing existing vents
Covering the entire crawl space floor with a premium, string-reinforced vapor barrier
Extending vapor barrier up walls & wrapping piers
Sealing all seams
Installing a dehumidifier to regulate humidity
Air sealing foundation and floor penetrations
Install Airtight Doors & Vent Covers: Sealing your crawl space doors and vents stops the cycle of cold, humidity, and moisture entering from the outside air. However, water can still enter your crawlspace in many ways.
Remove Any Standing Water Sources: The next step is to eliminate any sources of flooding in your crawl space by installing a crawl space drain and sump pump system. This eliminates flooding water from your crawl space, but moisture can still enter directly through the concrete and floor in the form of water vapor.
Encapsulate & Insulate the Crawl Space: To stop moisture from passing through your floors and porous concrete walls, a crawl space vapor barrier should be installed. A durable liner will allow for servicemen to use the space without damage while transforming your crawl space into usable storage space. This is also the best time to install crawl space insulation on your walls or floors. Installing crawl space drainage matting underneath the crawl space liner will help direct water to the drainage system and sump pump.
Install A Dehumidifier: Installing an energy-efficient, self-draining crawl space dehumidifier will keep your space dry. Our crawl space dehumidifier system includes a filter that removes particles from the air as small as 2 microns. This ensures that your crawl space is protected from mold, dust mites, and mildew damage -- permanently!
BENEFITS OF CRAWL SPACE ENCAPSULATION
ENHANCED COMFORT
Depending on the type of insulation you have installed, you will be able to enjoy different benefits from an insulated crawl space. Crawl space insulation eliminates the cold drafty feeling coming through the floors and makes the floors feel much more comfortable to the touch.
If you choose to insulate the walls with Rigid Foam Board Insulation, via crawl space encapsulation, you get to enjoy several other benefits including:
Prevent Further Moisture Damage
Control Mold & Fungal Growth
Save Energy (15-20% Savings)
Improve Indoor Air Quality
Dry out Floor Framing
Helps with Insects
Peace of Mind
IMPROVE AIR QUALITY
Both ventilated and unventilated crawl spaces allow moisture, dust, and dirt from entering the space making them a hospitable breeding ground for pests, rodents, mold, and mildew. When this happens, the quality of air inside the house degrades and can give rise to a plethora of health problems. Insulation limits moisture, pollutants, and other allergens from entering the home and thus improves the quality of air inside the house.
The best insulation for air quality is rigid foam board because it does not hold contaminants like fiberglass floor insulation and does not experience "Off-Gassing" like spray foam insulation, which can leave lingering smells for years.
IMPROVE ENERGY EFFICIENCY
When moisture, dust, and dirt enter your house through the crawlspace, the HVAC system of your house must work harder to compensate for the change in temperature and air quality. Crawl space insulation prevents this from happening and makes your HVAC units more efficient. This, in turn, will help you in making significant savings on your energy bill.
Learn about our attic insulation services, as well as additional Roanoke, VA home services.
Request Your Free Inspection Today
Complete the form below to schedule your no obligation inspection.
*wildlife inspections start at $99.