Are Wildlife Damaging Your Home Or Business?
Most pest control companies offer services for insects and rodents, but far fewer provide services for nuisance and potentially destructive wildlife in Roanoke, Salem, and surrounding areas.
At Star City Pest Control & Wildlife Services, we understand the many problems that wildlife can cause, to your business or home, and we're committed to helping our customers get rid of these problem pests for good. Regardless of what animal has made their way onto your property, we can help!
Our Wildlife Control Process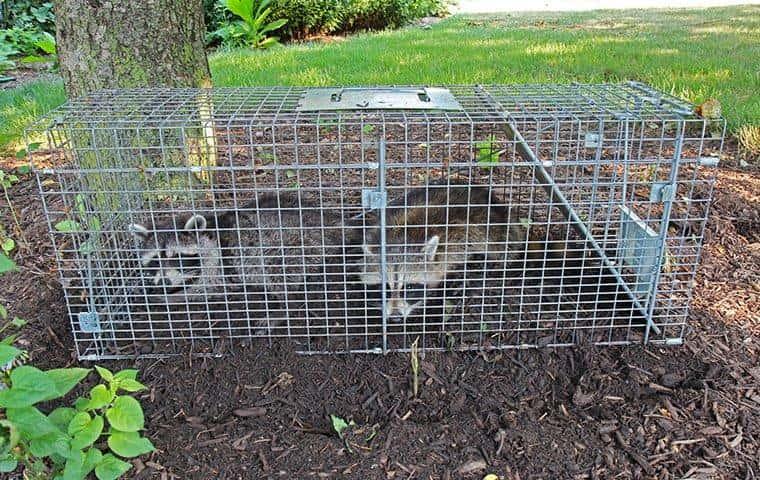 Wildlife Inspection
In order to best serve you, our wildlife removal services begin with a thorough examination so we can identify the wildlife you're having problems with, determine points of entry, decide on the best way to remove them, and customize a plan for your particular situation.
Wildlife Trapping & Removal
It's important to remove unwanted critters from your structure, but it's equally important to take the necessary steps to prevent wildlife from getting back inside in the future. These animals can destroy your property, cause fire hazards, leave harmful excrement everywhere, and expose your people and pets to illness.

Star City Pest Control's wildlife services provide live trapping to remove animals from your home.

* Please note: Due to VA Law, we can only release trapped animals back onto your property. If you do not want the animal released, it will be euthanized humanely. This excludes snakes.
Exclusion Services
Once we remove all wildlife from your home, we'll provide exclusion work to close up all entry points to prevent animals from getting back inside in the future.

As part of our wildlife control, we also take time to discuss with you the conditions in and around your home that may act as attractants to wildlife. By understanding and changing conducive conditions, homeowners become part of the process of preventing future wildlife infestations.
We specialize in trapping, removing, and preventing the following types of wildlife:
Bats
Birds
Opossums
Raccoons
Snakes
Groundhogs
Moles
Voles
Skunks
Squirrels
Chipmunks
Rabbits
Foxes
Nutria
Count On The Roanoke Wildlife Control Experts
Star City Pest Control & Wildlife Services is skilled and experienced in dealing with wildlife problems of all sorts. If you find yourself dealing with anything from snakes to skunks, our local Roanoke wildlife control team can help. Our full-service treatments will remove nuisance wildlife and prevent them from coming back. Contact us to schedule an inspection.
Request Your $99 Wildlife Inspection Today
Complete the form below to schedule your no obligation inspection.