Improve The Air Quality And Energy Efficiency Of Your Home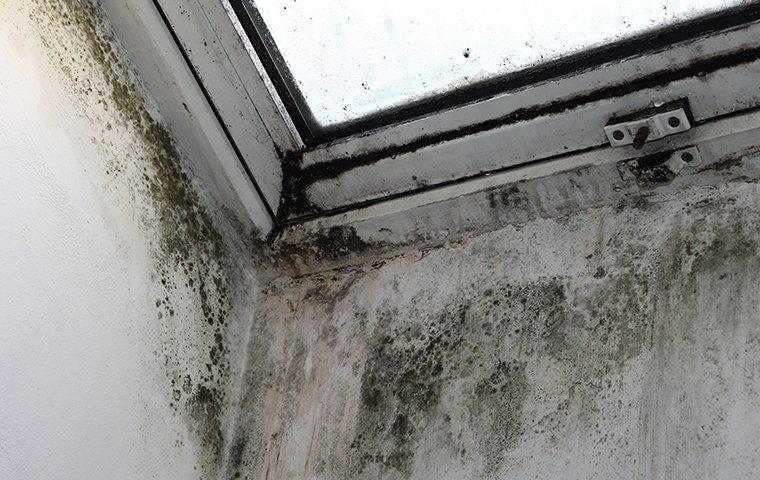 Have you noticed any of these problems in your crawl space:
Open crawl space vents

Cold floors above crawl space in winter

Visible mold or mold smell in crawl space

Dirty and damp crawl space insulation

Standing water or wet areas on crawl space floor

Rotted wood and rusty metal surfaces

Rodents or other pests in your home's crawl space
Crawl Space Solutions For Your Roanoke Area Home
Many homes in Virginia were built without basements and instead have what's known as a crawl space. These small spaces were designed to promote air circulation, allow easy access to electrical, plumbing, and other house systems. While providing access to the house they often end up a damp, cold environment that is very unhealthy, dirty, and at times structurally destructive. Worse, typical home crawl spaces allow mold and dust mites to thrive, producing airborne spores by the millions. Contaminated air can be drawn up into the living areas of your home which worsens allergy symptoms and indoor air quality. A crawl space without encapsulation increases your electric bills and is often the cause of cold floors. Moist environments can be a breeding ground for pests and other unwanted house guests.
Our closed crawl space installation process includes:
Sealing existing vents

Covering the entire crawl space floor with a premium, string-reinforced moisture barrier

Extending vapor barrier up walls & piers

Sealing all seams

Installing a drying mechanism to regulate humidity

Air sealing foundation and floor penetrations
Vapor Barriers
A properly sealed crawl space uses a durable vapor barrier to control moisture and prevent costly structural damage. At Star City Pest Control, our team of experienced technicians installs vapor barriers in homes and businesses throughout the Roanoke Valley.
Once installed, vapor barriers not only prevent the damage caused by moisture, they can also help you save on energy costs. By utilizing the latest methods and technologies, our customers can rest easy knowing their crawl space is sealed and potentially-dangerous moisture is under control. Think of your new encapsulated crawl space like the insulation for the rest of your home—it maintains stable conditions and helps regulate a comfortable temperature.
Fungus Prevention
Indoor air quality is an often-overlooked aspect of home ownership, but it's every bit as critical as the roof over your head and the floor under your feet. Homes that are infested with fungi suffer from poor indoor air quality and the results can be harmful. By installing a closed crawl space, we can help improve indoor air quality and reduce the moisture levels that fungi thrive in. A closed crawl space is a clean, controlled environment.
Excessive moisture can cause many structural issues to occur in your home and it can also lead to health issues caused by molds. These structural issues associated with excess moisture are reduced or eliminated by properly closing the crawl space.
Contact The Roanoke Experts In Vapor Barrier Installation
No one wants to live in a home where the air quality is compromised and can make you sick, and most homeowners would agree that doing everything in their power to reduce energy costs is worth the investment.
By installing a vapor barrier in your crawl space, Star City Pest Control can improve your quality of life and make your home more energy-efficient. Our must-have moisture control service are available in Roanoke, Salem, Vinton, and surrounding areas.
Contact us today to schedule an appointment.
Request Your Free Inspection Today
Complete the form below to schedule your no obligation inspection.
*wildlife inspections start at $99.