Spider Prevention Strategies Every Roanoke Resident Should Know
10/15/2023
Spiders crawling around your Roanoke property bring serious issues, and it's important to know key prevention strategies to keep spiders away. With spider removal provided by SCPC and our expert prevention tips, you can regain control of your property from spider invaders with our effective pest control services in Roanoke.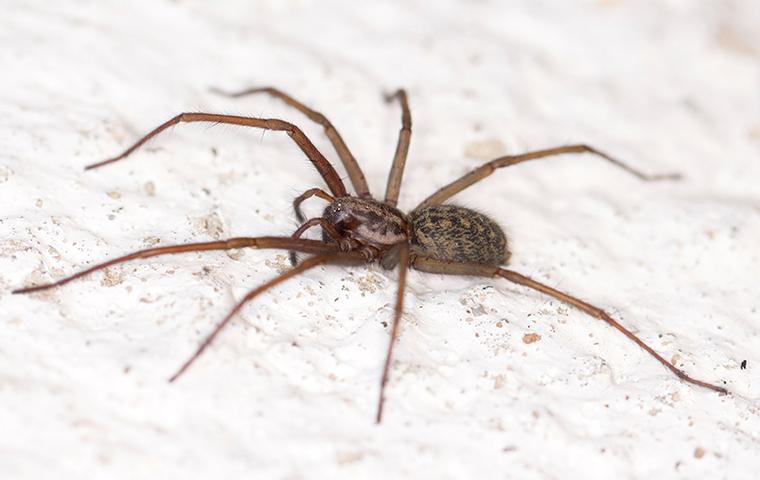 Spiders 101: Common Species In Roanoke
Spiders have an incredible species diversity, and there are hundreds of different spiders around today that have varying sizes, colors, patterns, and behaviors. However, there are some types of spiders that are more common in our area of Roanoke, and it's important to be on the lookout for these spiders so you know which species you are going up against.
Common spider species in Roanoke include black widow spiders, brown recluse spiders, wolf spiders, orb weavers, jumping spiders, common house spiders, and grass spiders. It's often difficult to identify these species without professional help, so don't hesitate to contact SCPC if you notice any of these eight-legged pests crawling around your property.
Why Preventing Spider Activity Is Essential
When it comes to spiders, it's essential to prevent the activity of these arachnids, whether you're dealing with common house spiders or more dangerous spiders such as the black widow or the brown recluse.
Spider infestations can start fairly unnoticed at first, but once they are widespread throughout your property, they are fairly dangerous to deal with. All spiders present a risk of bites, and symptoms of these bites may range from itchiness and swelling to allergic reactions as severe as anaphylaxis. Some species, such as the black widow and brown recluse, are also considered medically dangerous, which means their bites might result in more serious symptoms.
Preventing spider activity is vital if you want to avoid the dangers that spiders bring and ensure that spiders don't invade your home in large numbers, causing frightening situations and stress.
Five Effective Tips For Spider Prevention
The following five tips are our expert recommendations for spider prevention; they ensure that spiders aren't as attracted to your property and discourage infestations from taking place:
Cut down long grass outdoors and remove piles of debris, such as fallen leaves and twigs. Store wood piles in elevated areas away from foliage to reduce spider hiding spots.
Keep spiders outside by sealing cracks around your property's foundation, windows, and doors, and put weatherstripping and door sweeps into place.
Remove spider pest prey infestations, such as infestations of cockroaches, ants, or beetles, as these might be attracting hungry spiders to your property.
Declutter interior areas and carefully sweep away any spider webs you come across in both exterior and interior areas to deter spiders from settling around your property.
Fix leaks, drainage problems, and other moisture issues that contribute to damp conditions and excess water that might attract thirsty spiders and their pest prey.
Reach out to SCPC today for more spider prevention advice.
Call Roanoke's Pest Control Experts If You're Experiencing Spiders
If you're experiencing issues with spiders in Roanoke, you need local spider control to help contain these pests and remove all traces of arachnids from your property. Our pest control technicians at SCPC are ready to inspect your property for signs of pests and the root causes of your spider problem. We develop treatment plans that meet your property's exact needs, so you can count on us for reliable, effective spider control tactics.
Reach out today for help with spiders and to learn more about our residential and commercial pest control services in Roanoke.