Don't Let The Bed Bugs Bite In Roanoke
6/15/2023
If you wake up in the morning with welts and itchy bites on your body, you might have bed bugs sharing your bed. These unwanted visitors can take over any place that can provide them with a blood meal, from the biggest mansions to the most inexpensive motels.
When it comes to bed bugs, understanding the factors that attract them is essential. You will also need to learn about the mistakes homeowners make that bring them in and get educated on the warning signs of bed bug activity. While a bed bug problem can be discouraging, Star City Pest Control can eliminate even the most challenging infestations with top-rated pest control in Roanoke.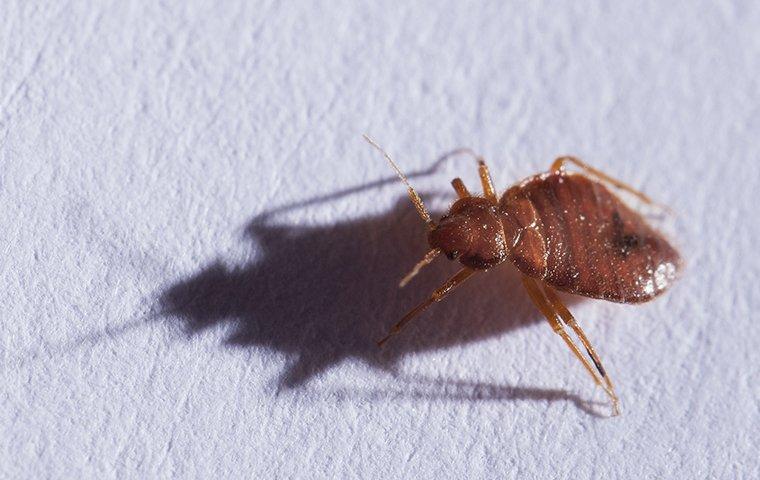 Factors That Attract Bed Bugs To Roanoke Homes
Many factors can attract bed bugs, but here are some of the most common ones:
Secondhand items: If you've recently brought home used clothes or furniture and now have bed bugs all over your home, they were probably the culprit.
Hotel stays: It is not unusual for hotels to be infested with bed bugs, especially if they are relatively busy. We always recommend washing anything in your suitcase with hot water and drying everything at a high temperature if possible.
Nearby infestations: Bed bugs can quickly spread from one unit to the next if you live in an apartment building or condo complex.
If you worry you might end up with an infestation, keep reading to learn about the mistakes homeowners make that can lead to a severe bed bug problem and safe ways to keep bed bugs out of your home.
Mistakes Homeowners Make To Bring In Bed Bugs
Keeping your home tidy and decluttered can feel like a part-time job, but postponing chores can be a big mistake. Clutter is a magnet for bed bugs which take advantage of it to hide and multiply.
Another mistake is to bring in used items without thoroughly inspecting and washing them, including rugs, clothes, books, and furniture.
And finally, many homeowners come back from traveling and delay emptying suitcases and washing their contents. Unfortunately, it is common for bed bugs to hitch a ride in luggage during hotel stays and make themselves at home as soon as you return.
If you have been less than careful and fear you might have bed bugs in your house, here are some of the warning signs of an infestation.
Warning Signs Of Bed Bug Activity
You might have a bed bug infestation if you see one or more of these warning signs:
Bed bug bites: Flat or slightly raised red bumps that are itchy, painful, or turn into blisters could be bed bug bites. They are often in a zig-zag pattern or lines.
Live bed bugs: These unwanted invaders can be challenging to see if the infestation is still in its early stages. Still, seeing insects that don't jump or fly but are roughly the size of an apple seed strongly indicates you have bed bugs.
Bed bug exoskeletons and shell casings: These biting pests go through several life cycle stages and discard egg shells, molted skins, and more as they grow.
Dark stains on bedding: If you find rust-colored spots on your sheets, they could be bed bug feces, the result of nighttime bites, or from rolling over bed bugs after they have just fed.
None of these sound like something you want in your home. Read on to find out how to eradicate bed bugs from your home.
What Should I Do If I Have Bed Bugs?
If you have bed bugs, the best thing to do is contact a professional pest control company that can help you schedule a bed bug consultation and offer safe and effective treatment options.
Call Star City Pest Control to learn how pest control can kill bed bugs, including our 'No-Prep' philosophy, service guarantees, black-out bed bug monitor, and more. Get started today with top-rated bed bug pest control in Roanoke.